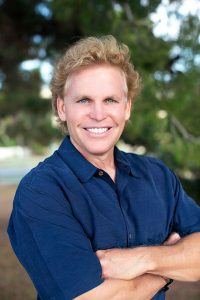 Kelly McDonough, DDS
Dr. Kelly McDonough is a California native who grew up in Hacienda Heights. Upon graduating from Stanford University with a degree in Economics in 1980, he entered the USC School of Dentistry to pursue a career in dentistry.
Following graduation from dental school in 1984, he accepted a residency position at the VA Hospital in Palo Alto, California. This general practice residency provided additional experience and training in the areas of oral surgery, root canals, gum treatments and crowns and bridges. He also gained valuable knowledge and experience in working with patients with disabilities and complicated medical conditions.
Dr. McDonough has over 35 years of experience and has been in Dana Point since 1988. His philosophy is to treat his patients with the highest quality care in a comfortable and friendly atmosphere. His approach is conservative in nature, trying to maintain as much natural tooth structure as possible. His desire is to have patients and their families become part of 'our practice family.' He treats patients of all ages, from age 3 on up. He excels in all phases of treatment, especially when it comes to helping patients achieve a beautiful smile through whitening, bonding, veneers or implants.
Outside of the office, Dr. McDonough spends most of his time enjoying being around his family. Together with his phenomenal and beautiful wife, Lynda, they home-schooled their three children. With his family, Dr McDonough runs, swims, golfs, plays tennis, rides bikes and walks their golden retriever.
Dr. McDonough strives to maintain a practice that brings glory and honor to the Lord. He feels blessed to have such a talented and caring staff to meet the needs of their patients, and he welcomes new patients that seek excellent, comfortable, conservative and caring dental treatment.